User Guide#
Starting Point: TSDFs#
The entry point into all features for time series analysis in tempo is a TSDF object which wraps the Spark data frame. At a high level, a TSDF contains a data frame which contains many smaller time series, one per partition key. In order to create a TSDF object, a distinguished timestamp column much be provided in order for sorting purposes for public methods.
Optionally, a sequence number and partition columns can be provided as the assumptive columns on which to create new features from. Below are the public methods available for TSDF transformation and enrichment.
Sample Reference Architecture for Capital Markets#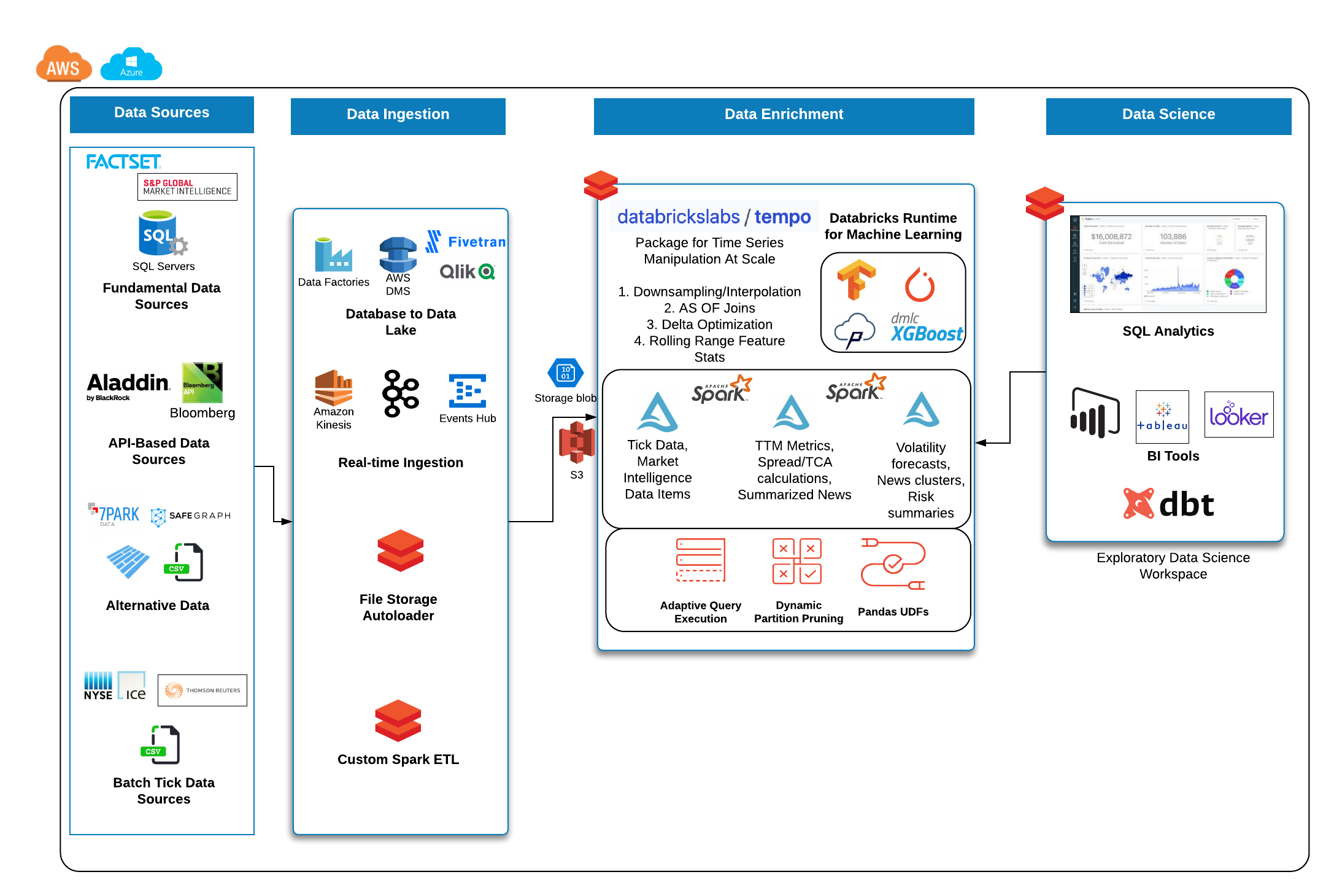 Project Support#
Please note that all projects in the /databrickslabs github account are provided for your exploration only, and are not formally supported by Databricks with Service Level Agreements (SLAs). They are provided AS-IS and we do not make any guarantees of any kind. Please do not submit a support ticket relating to any issues arising from the use of these projects.
Any issues discovered through the use of this project should be filed as GitHub Issues on the Repo. They will be reviewed as time permits, but there are no formal SLAs for support.
Project Setup#
After cloning the repo, it is highly advised that you create a virtual environment to isolate and manage packages for this project, like so:
python -m venv <path to project root>/venv
You can then install the required modules via pip:
pip install requirements.txt
Building the Project#
Once in the main project folder, build into a wheel using the following command:
python setup.py bdist_wheel